I'm a Senior Product Writer at Slack, where I put words to buttons and make our software sound just a bit more human.
Feature introductions are tough — there's just a lot to get across. Putting the value up front let us pique interest before getting into the nitty-gritty details.
When done right, little dashes of empathy can be delightful. The trick is to find places where the user's already having a moment, and be a part of it.
For brand new users, it helps to skip the what and go directly to the why. Instead of what a product is, put the focus on why it's useful.
This two-screen user flow looks simple enough — but getting there took lots of work. After whittling down requests from stakeholders, we were left with just the essentials.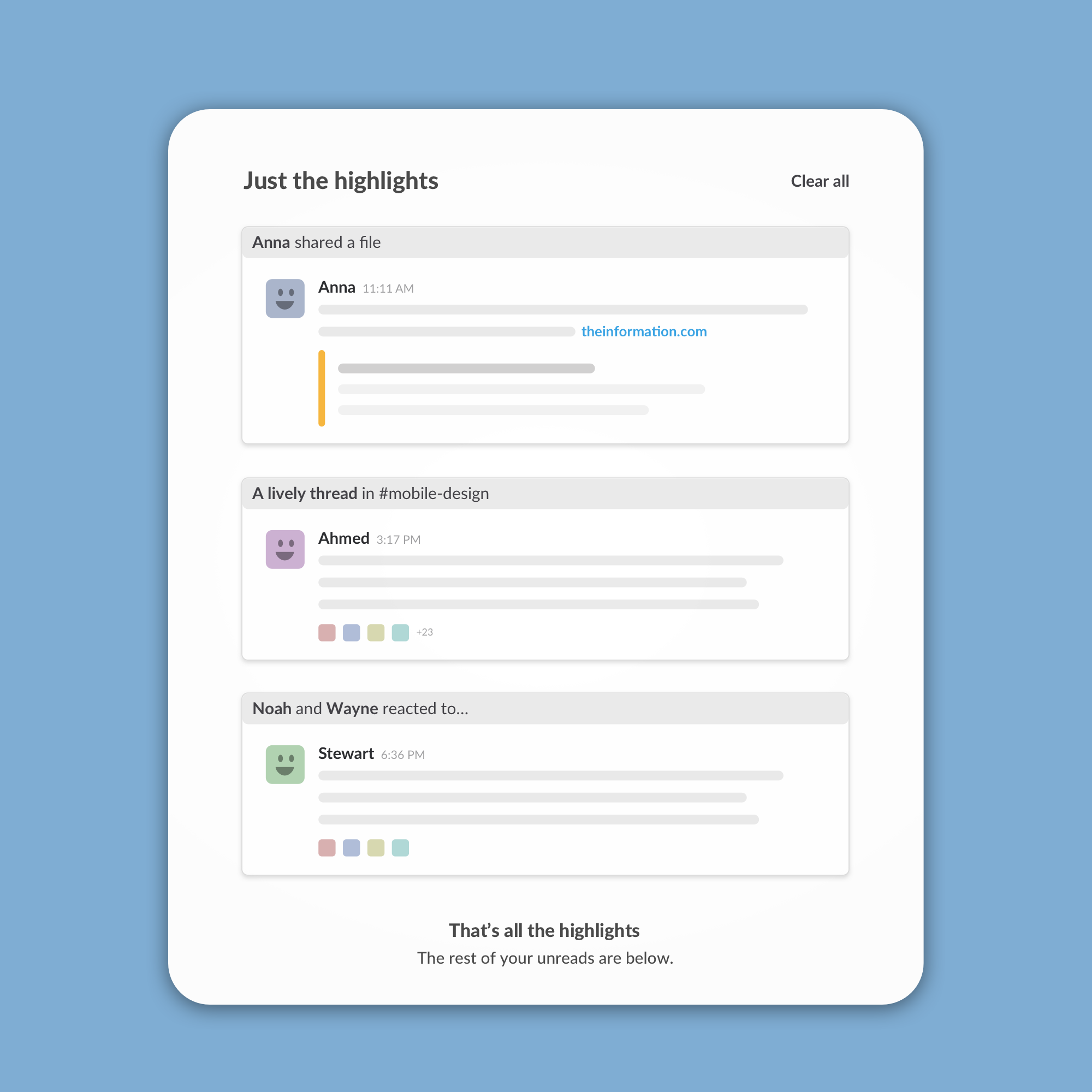 We applied machine-learning smarts to surface important unread messages. Giving some insight into why a particular message made the cut helped build trust with skeptical users.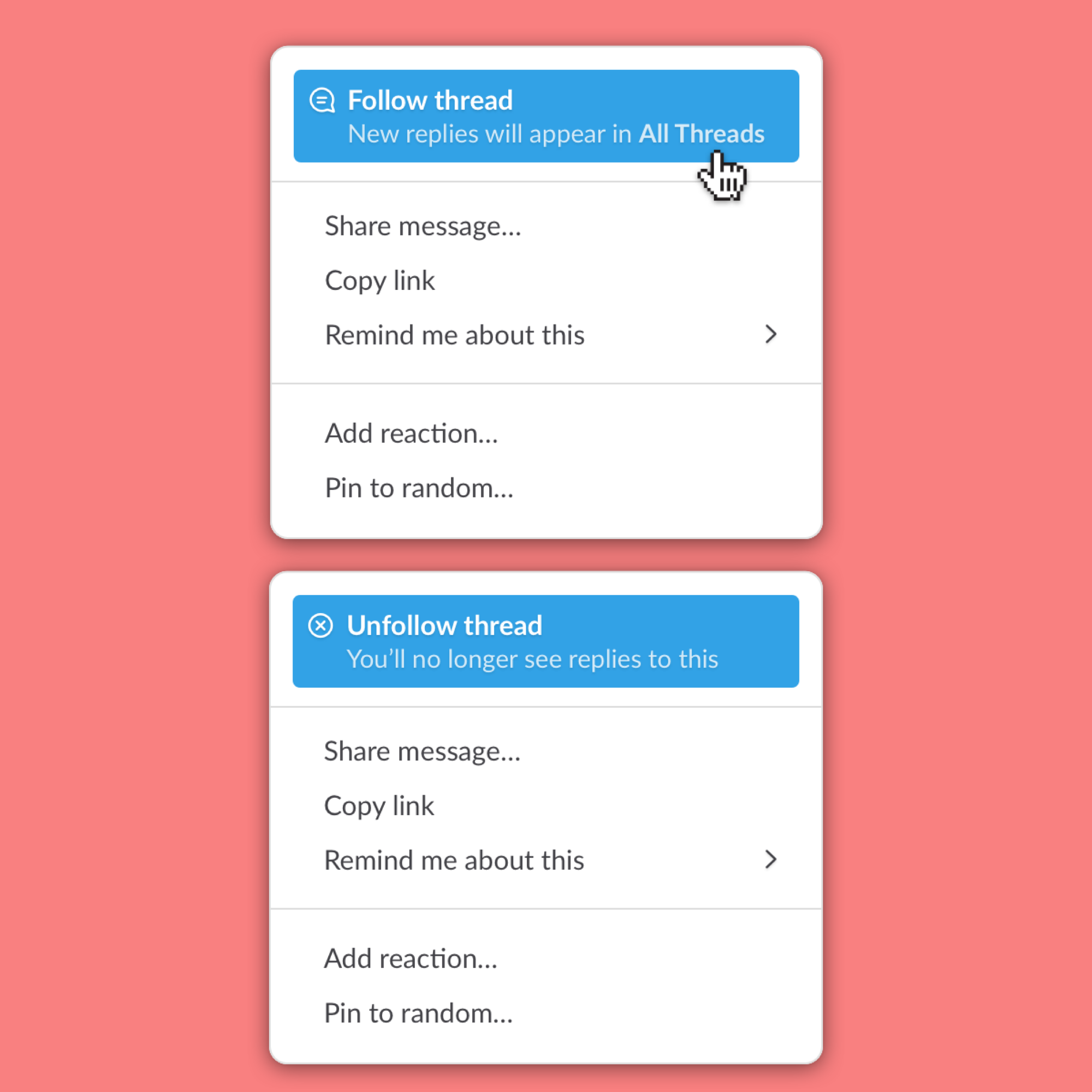 Again and again, user research has taught us that in-context education is stickier than traditional onboarding. Here I managed to sneak a little explanation into the button itself.
It's not hard to do good UI writing — so if you're struggling, you might have a bigger UX problem. This talk explores all the ways language can improve our work. Given at Design Matters in Copenhagen.
What do you do, as a UX writer, when the English language has failed you? This is a quick look at my three go-to strategies, written for the Slack Design blog.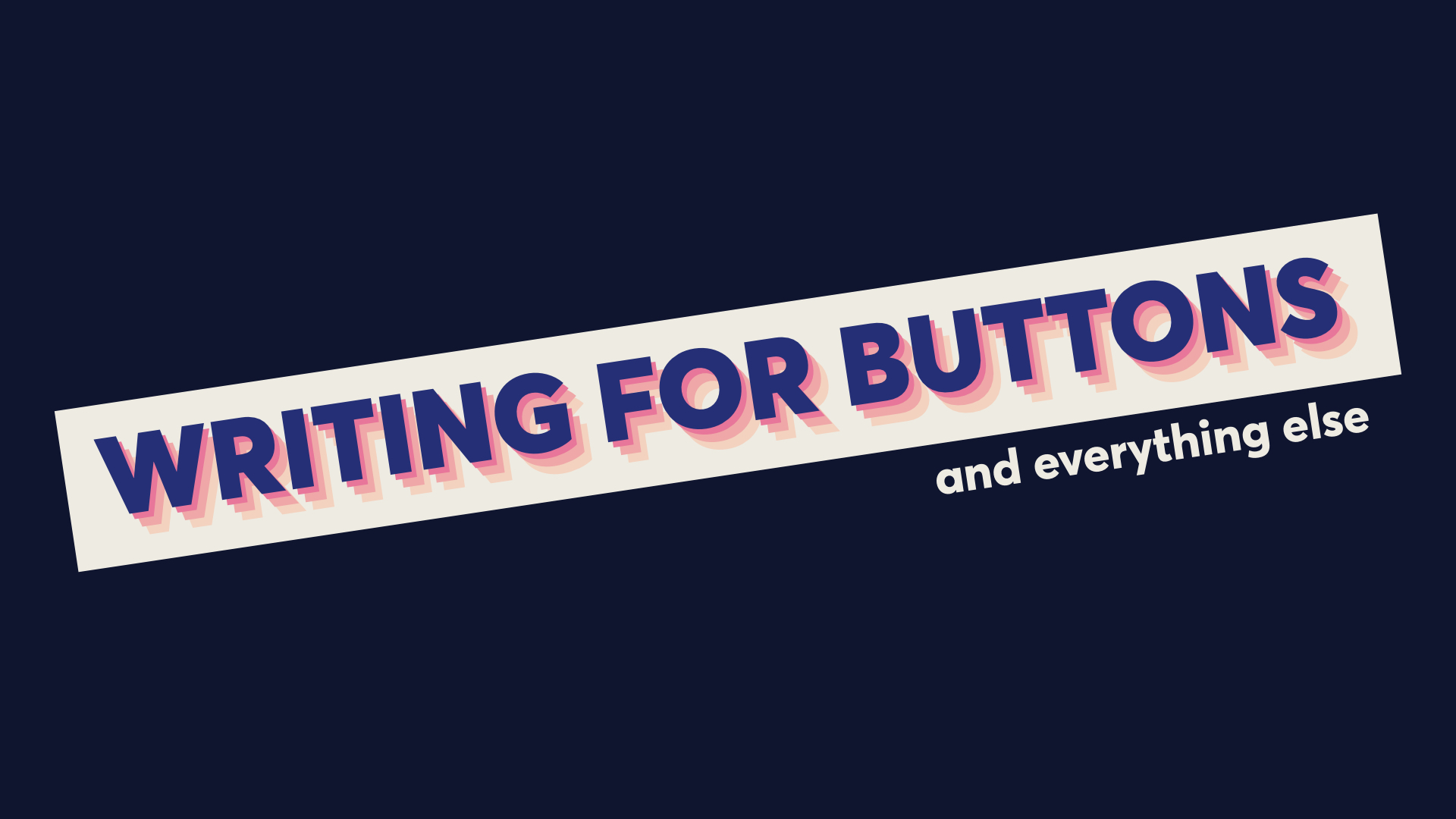 Inspired by Ray and Charles Eames' "Powers of Ten," this top-to-toes study of UX writing starts with the most basic, atomic particle — microcopy — then zooms out. Given at Confab in 2018.
In another life...
I've written about soccer and smartwatches, and once produced an indie film.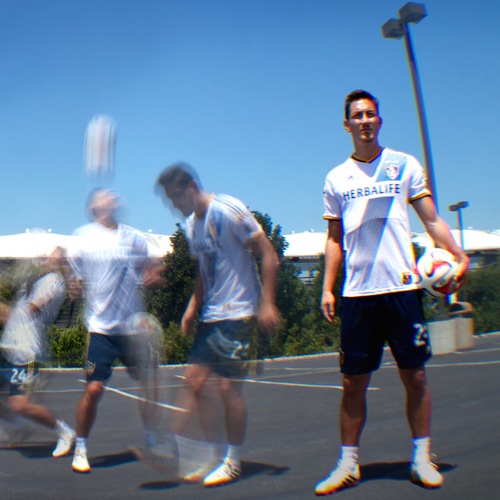 For decades, this Swedish midfielder was haunted by one, recurring chant from the crowds: "Ishi längtar hem till A-I-K."
Set in Seattle, "Never" is a heartbreaking study of a modern friendship. I produced this feature-length indie.
The best reasons to own a smartwatch are years away. So why didn't Apple wait?